Practical strategist who has experience in various fields such as R&D, global business, licensing-out, management for 35 yearsPreparing the springboard to grow as a global company under the co-representative system of Byung-Geon Rhee and Jun-Ho Hong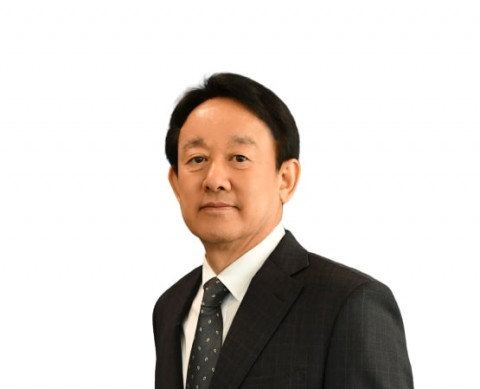 Byung-Geon Rhee CEO and Chairman of GI Innovation
SEOUL--(
Korea Newswire
) March 7, 2022 -- GI Innovation, a new innovative drug development company, announced on March 4th that it has recruited Chief Executive Officer (CEO) and Chairman, Byung-Geon Rhee, former CEO of GC Pharma, SCM Lifescience Corp.
Byung-Geon Rhee, CEO received a chemical engineering doctorate from William Marsh Rice University, the U.S. following the college of engineering Seoul National University and graduate school. Also, he served as the president and CEO of Green Cross Corp., Vice-chairman of CKD Pharm, CEO of SCM Lifescience and Chairman of the Korea Support Committee for IVI (International Vaccine Institute) until recently.
In particular, Rhee, CEO is building a special global network and has served as Chairman of the Korea Biotechnology Industry Organization, Chairman of Council for Advanced Regenerative Medicine (CARM), Board Member of CCM Duopharma, Malaysia, and Board Member of Stemedica Cell Technologies, Inc., the U.S.
CEO Rhee, who has served in various fields such as R&D, global business, licensing-out, management for 35 years, is considered a practical strategist in the pharmaceutical-bio industry.
To this end, GI Innovation will increase its efforts for the growth and value of GI Innovation through reorganizing its co-representative system of Byung-Geon Rhee and Jun-Ho Hong and planning business strategies surrounding global trends, initial public offering (IPO), etc.
Byung-Geon Rhee, CEO of GI Innovation, said, "GI Innovation has grown significantly for the past 4 years since the establishment. Since important tasks lie ahead of us such as IPO, clinical trials, business development in the future, we will do our best to build the foundation that can help us grow into a global company based on our accumulated know-how."
Jun-Ho Hong, CEO of GI Innovation, said, "Through the recruitment of Byung-Geon Rhee, CEO, we expect GI Innovation's growth in many ways such as IPO, R&D, business strategies, etc. As a co-representative, I will contribute to the best for solid growth of this company."
Meanwhile, GI Innovation is set to request a preliminary review to list on KOSDAQ this year and is making progress in immuno-oncology GI-101 Phase 1/2 (Korea/U.S.), allergic disease GI-301 Phase 1 (Korea). GI Innovation will publish clinical trial data on mono and Keytruda combination of GI-101 and healthy atopic patients of GI-301 by the end of this year.
이 뉴스는 기업·기관·단체가 뉴스와이어를 통해 배포한 보도자료입니다.
배포 안내 >