dSPACE Technology in Autonomous Driving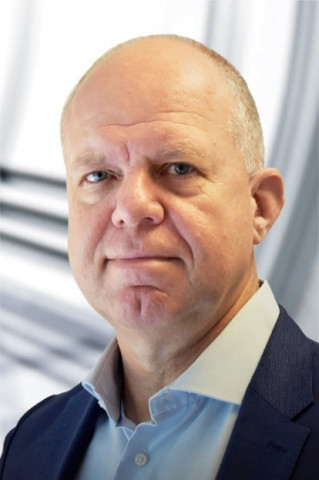 dSPACE Korea Country Manager, Martin Wöhrle
SEOUL--(
Korea Newswire
) June 11, 2021 -- dSPACE, a leading provider of simulation and validation solutions for the automotive industry, is strengthening its presence in South Korea by establishing its own regional dSPACE company and supporting its customers in meeting their increasingly complex requirements.
"South Korea is one of the key mobility and automotive markets," says Martin Goetzeler, CEO of dSPACE. "The new company with headquarters in Seoul will bring our expertise as a partner for simulation and validation directly to our customers, enabling us to support the dynamic transition in the automotive industry with solutions for autonomous driving, electromobility, and digitization."
dSPACE test solutions have been distributed by a network of partners in South Korea for more than two decades and have been used successfully in vehicle development. Increasingly complex requirements call for a direct support in the form of a regional dSPACE company so that solutions tailored to the Korean market can be provided as quickly as possible. dSPACE Korea Co. Ltd. will also provide engineering and consulting services as well as training and support. A seamless transition was coordinated with the former distribution partner to ensure that all existing contracts will be completed as usual.
Striving to provide hardware, software, and services for simulation and validation from a single source, dSPACE will invest heavily in setting up the team and will soon train new employees at the company headquarters in Paderborn, Germany. In addition, experienced employees from other international dSPACE locations will be assigned to Seoul.
Martin Wöhrle, a proven expert with decades of experience in automotive development, will be leading dSPACE Korea. After several positions involving software development and E/E development at BMW in Germany, he was appointed Head of R&D at BMW Korea in 2015. From 2018 to 2020, Wöhrle was Head of Future Technology Strategy at Hyundai, and he is currently working as Tech Advisor at 42dot, a Korean start-up specialized in developing autonomous transportation-as-a-service solutions. "dSPACE Korea will bolster the innovative power of our industry, especially in the fields of electromobility and automated driving, while at the same time creating new jobs in sales, service, and training," explains Martin Wöhrle. "I look forward to delivering fast and reliable solutions for simulation and testing to automobile manufacturers, suppliers, and numerous emerging enterprises in Korea's start-up sector," continues Wöhrle.
dSPACE Korea Co. is headquartered in Yangjae, Seoul, offering a modern working environment and providing a state-of-the-art laboratory and training infrastructure.
The founding of dSPACE Korea expands the company's international footprint even further. In order to deliver ideal support, ensure quick response times, and stay as close to its customers as possible, dSPACE operates across the globe with more than 1,800 employees.
dSPACE offers customers comprehensive and scalable solutions, in particular for autonomous driving and electromobility. The products and services for autonomous driving range from data logging and AI-based data annotation to measurement-data-based scenario generation, sensor simulation, and scenario-based testing in the cloud. For electromobility applications, dSPACE offers a set of solutions for developing and testing electric motors, energy storage systems, and charging infrastructures.
dSPACE is a leading provider of simulation and validation solutions worldwide for developing connected, autonomous, and electrically powered vehicles. Automotive manufacturers and their suppliers in particular use the company's range of end-to-end solutions to test the software and hardware components of their new vehicles long before a new model is allowed on the road. dSPACE is headquartered in Paderborn, Germany, and serves customers through regional dSPACE companies across the globe.
이 뉴스는 기업·기관·단체가 뉴스와이어를 통해 배포한 보도자료입니다.
배포 안내 >